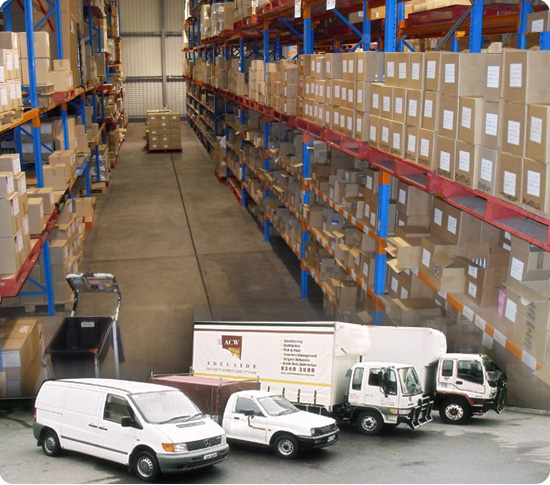 Our growth as a company depends on your growth as a business.
We have systems in place, successful formulas', the highest level of service and focus on providing care and attention, not only to your business, but also to your clients.
Adelaide Contract Warehousing have the experience and innovation to turn your greatest challenges into your strongest advantages. Our services include:-
• State of the art facilities for storage
• Cost effective distribution
• Same day delivery in the metropolitan area
• Fully trained, INDUSTRY educated staff
• Computerised inventory control
• Contract storage
• National linehaul co-ordination
• Air express services
• Back to base alarms plus CCTV
• State of the art cost effective serviced offices
• Interstate express transport
• Computerised reports detailing product activity, destination & transaction.
• E.D.I. electronic data interchange
For more information please call us on 8300 7400 or email us atThis email address is being protected from spambots. You need JavaScript enabled to view it. for all of your logistic solutions.