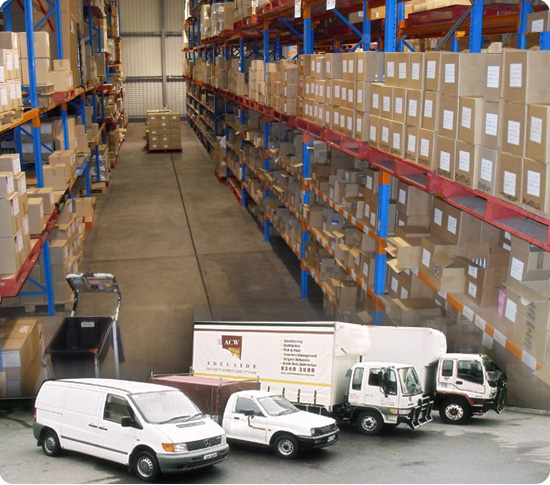 At Adelaide Contract Warehousing we see our clients as business partners. Our long standing, high profile existing business partners are true testimonial to the level of superior service we are known for.

Our belief in the 'follow through philosophy' has proved invaluable to the relationship building with business partners and their clients.
Industries Serviced include:-
Health Care/ Pharmaceuticals
Hair & Beauty
Photographic Supplies
Electrical Goods
Electronic Consumables
Food and Beverage
Wine Distribution/Logistics
On-premise Delivery
Paper & Packaging
White goods
Hardware and Building supplies
Telecommunications
Merchandising and Point of Sale
Home Deliveries and installations
Mechanical and Plastics industries
All deliveries to Retail, Wholesale, Private and Distribution Centre outlets
Please contact us on 8300 7400 for all your storage, distribution and logistical solutions.